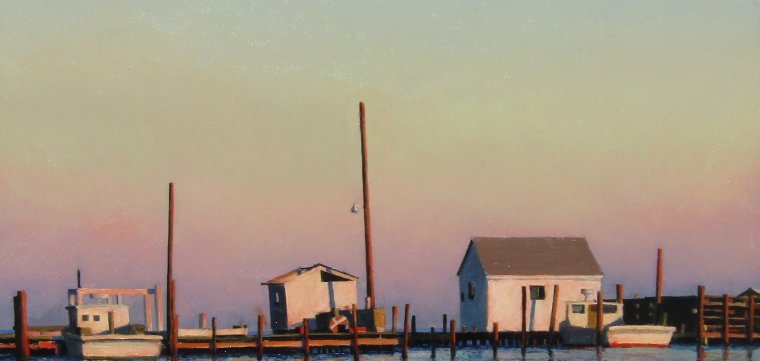 Xavier Rodés
TODAVÍA
January 15th - February 28th
Xavier Rodés (Barcelona, ​​1971) is an observer who interprets the territory through his painting, turning the environment into sentimental territories. It should not be forgotten that the landscape is the result of the human gaze on a certain environment. Nature exists without man, but the landscape does not. Xavier uses a modern look that breaks with the previously constructed landscape models.
Under the title of "Still", he exhibits his most recent pictorial work, a set of contemporary landscapes where wooden structures, rickety cars and sea views are the protagonists.
In his travels through the United States and the Balearic Islands, he captures specific moments that he re-elaborates in his El Masnou studio in Barcelona, ​​showing the viewer precise and at the same time evocative moments where light is the protagonist.
His unconventional conception of the landscape genre gives more importance to composition and chromatic aspects than to mere description, although he never ceases to amaze by the originality of the chosen motifs.
His training focuses on Barcelona (Elissava School and EINA University), he began to exhibit at the end of the 90's and today he has international exhibitions in galleries in France, Argentina and the United States. This becomes the artist's fourth solo exhibition at Ansorena.
ansorena-app.galery.exposicionesArtista