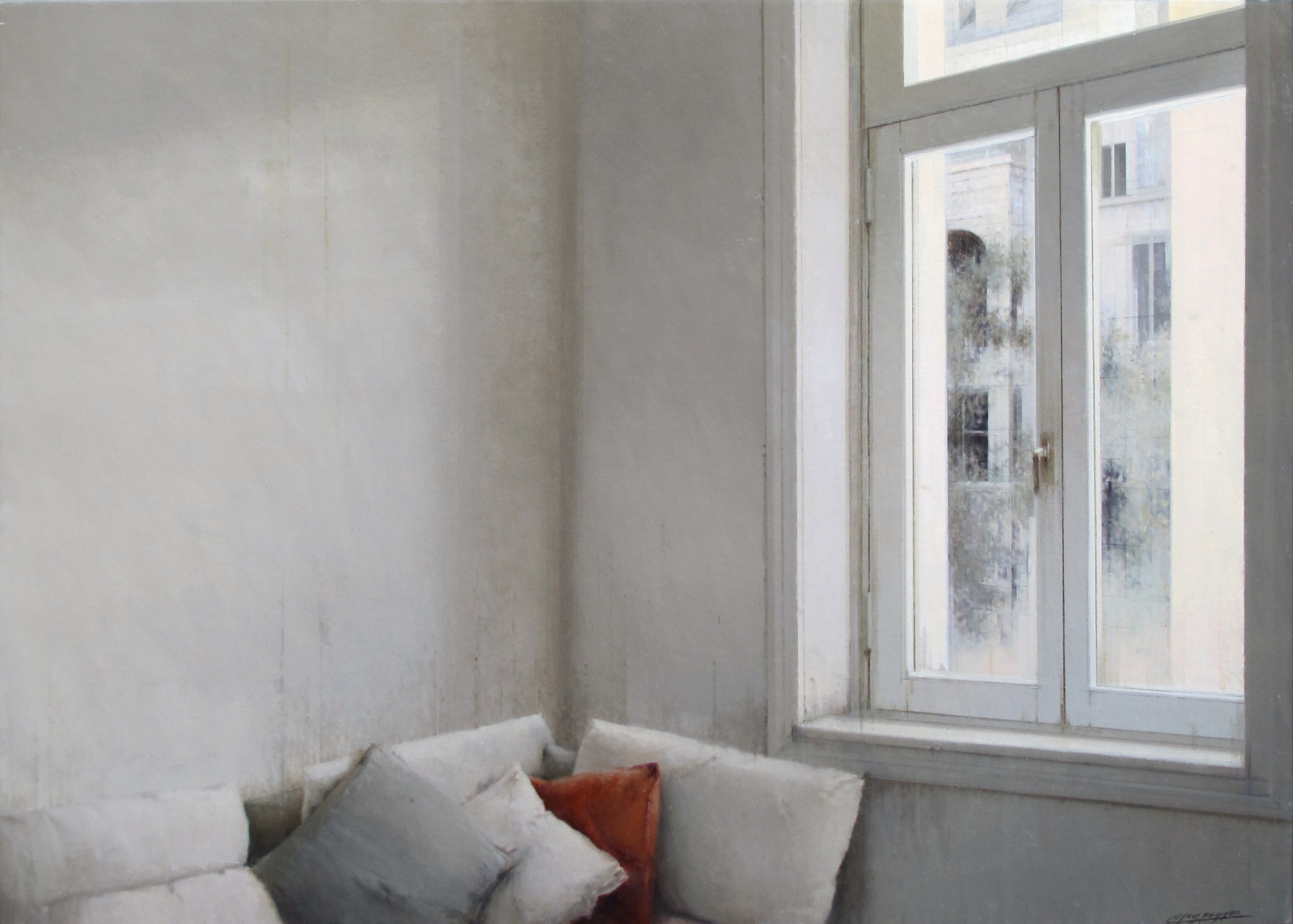 Carlos Morago
Obra reciente
September 8th - October 12th
Until October 12, 2022 Ansorena Art Gallery exhibits the most recent work of the artist Carlos Morago.
Carlos Morago (Madrid, 1954) understands painting as an emotional interpretation of reality. His themes, close and universal, he makes them his own with his brushstroke.
He shows us his city, Madrid, reflecting its profile, the green of its gardens and the interior of its buildings, as snapshots of a specific moment, but with an irremediably changing idiosyncrasy. Finally, he achieves intimate atmospheres that reflect the emotionality of the place. His eye of "eternal impertinent voyeur" shows the gardens, courtyards and rooms from the outside in, through the cracks left by the half-open doors.
For years he has also made flowers, roses and lilies the protagonists, represented as portraits.

Carlos Morago's painted images transmit the world of their author, but at the same time the spectator feels identified with the domestic environment where they take place. They are delicate scenes, full of a serene beauty.

His work, made with a great mastery of drawing, is of an intimate character due to its subject matter, and in its composition the nuance of color and the richness of the impasto stand out.

Since his first individual exhibition in 1976, he has collaborated assiduously with art galleries, both national and international, in countries such as Holland, Italy, Germany, France, Mexico, the United States and Australia. Since 1998 he has been a regular artist of the gallery. In 2002 he was appointed in Seville as a corresponding member of the Royal Academy of Fine Arts Santa Isabel of Hungary.
ansorena-app.galery.exposicionesArtista