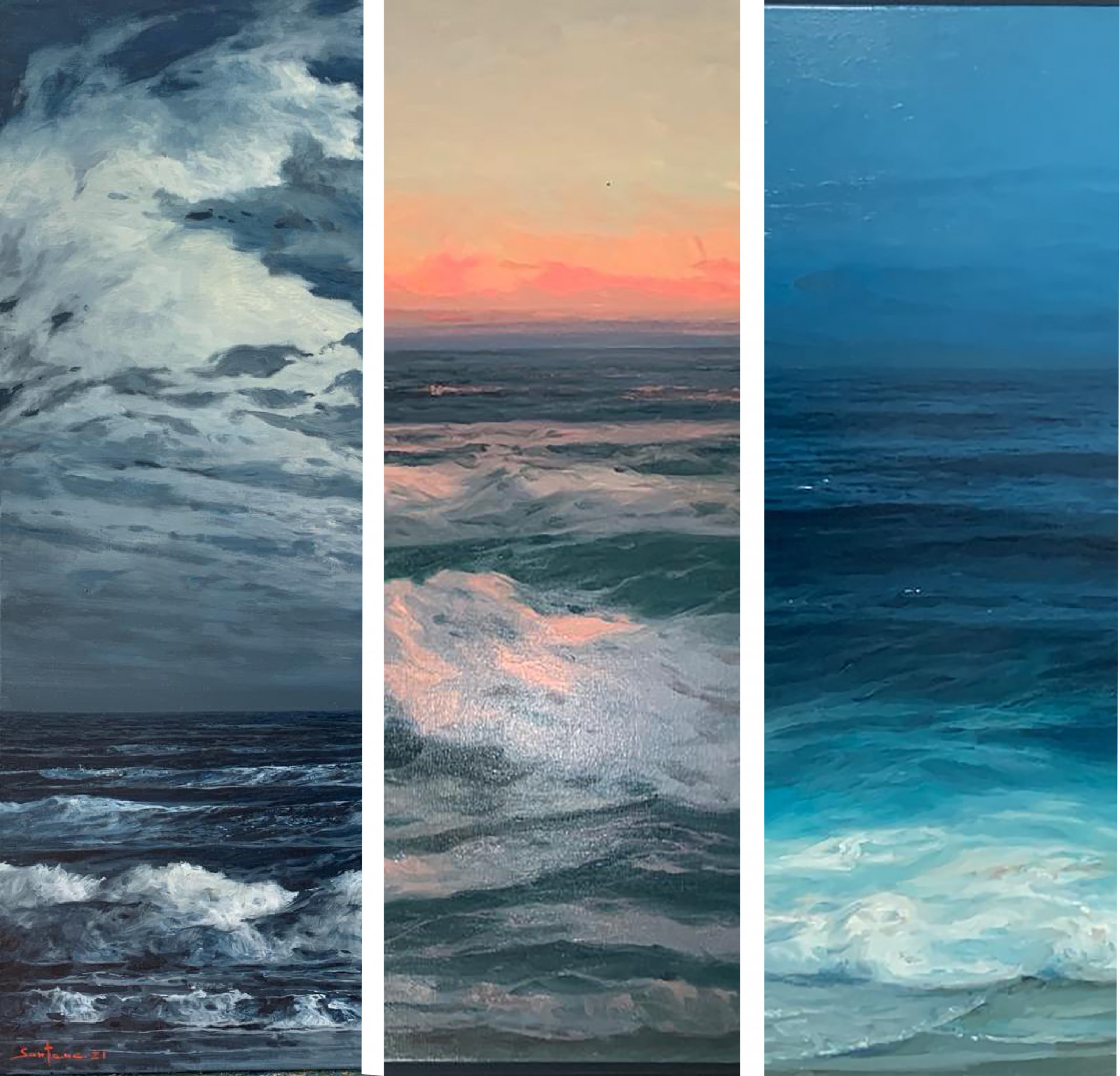 Santana
Mar de fondo II - EXPOSICIÓN ONLINE
December 10th - December 24th
Enrique Santana (Lepe, 1947) has behind him a long international career that led him to have a studio in Chicago for 25 years, but he never stopped representing water, Lake Michigan reminded him of the sea of his native Huelva.
Gold Medal of Andalusia, he represents like no one else the sea of La Antilla, that place named by sailors since the sixteenth century, who, returning from America, saw in this place of the Costa de la Luz similarity with the other from which they came.
Like these sailors, Santana has developed his work on both sides of the ocean and in this online exhibition he shows us his beloved Antilla with a style that goes beyond technique to reflect a reality that transcends mimesis and casts a universal vision of the sea, an immense sea full of shades of light and color.